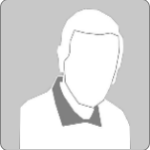 James H. Hannon
of Fairhaven, Massachusetts
Position: Crew
Age: 57
James H. Hannon was born in Harbor Grace, Newfoundland, and was educated there. He had been connected with the fishing industry most of his life. He lived in New Bedford for 14 years before moving to Fairhaven in 1940. He was a member of St. Joseph Men's Club and a communicant of St. Joseph Church, Fairhaven.
He was survived by his widow, Mary (Murphy) Hannon, and a son, Thomas G., both of Fairhaven; a brother, Edmund, of East Boston; two sisters, Mrs. William Brewin of Hollywood, California, and Mrs. William Jensen of Los Angeles; and several nieces and nephews.
James H. Hannon suffered a heart attack and died on board the dragger Mary J. Hayes.