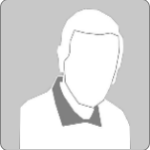 Johan E. Vestvik
of Fairhaven, Massachusetts
Born in Norway
Position: Crew
Age: 54
Funeral services for Johan E. Vestvik, 54, were held Monday afternoon at the Wilson Chapel, New Bedford. Mr. Vestvik died at sea last Thursday aboard the scallop dragger Snoopy of this port, of which he was a crew member.
A native of Norway, Mr. Vestvik had been engaged in the fishing industry here for the last 25 years. He leaves his widow, Mrs. Cora Vestvik, who was notified of his sudden death after word had been received here by radio, by the Rev. Tor Aanestad, pastor of Trinity Lutheran Church.
Johan E. Vestvik died at sea while fishing on the scallop dragger Snoopy.