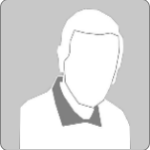 Austin Ostensen
of North Dartmouth, Massachusetts
Born in Norway
Age: 44
Mr. Ostensen was born in Norway and had been a resident of North Dartmouth for twelve years. He served as a lieutenant in the U.S. Army Transport System during World War II.
He was survived by his wife, Hjordis (Hansen) Ostensen; two sons, George and Richard; and his father, John Ostensen, all of North Dartmouth; a sister, Mrs. Elise Shervo of New Bedford; and three brothers, Jack of North Dartmouth, Karre of Rocky Point, New York, and John Jr., of Valley Stream, New York.
Austin Ostensen died of a heart attack on board the scalloper Nancy Jane on July 3, 1960.