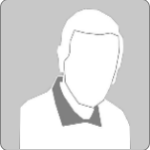 John Hogg McGhie Jr.
of New Bedford, Massachusetts & Harrison, New Jersey
Born in West Orange, New Jersey
Position: Crew
Age: 38
Mr. McGhie was a Mason.
The trawler Karina T. went missing during a storm that extended from North Carolina to New Jersey, causing $100 million in damage. Two Coast Guard vessels and two airplanes searched the coast for the Karina T. and another missing boat, the Sonya, but neither ship was found.